Guideline
Hydraulic Oil

Use the pure, anti-wear hydraulic oil with viscosity grade of ISO VG32 or equivalent. The oil seal is made of NBR (nitrile rubber).
The hydraulic oil recommended cleanliness: NAS 8 to 9 grade. Recommended temperatures: 10~50°C

Power Supply

Confirm that the power voltage is correct. Incorrect voltage may cause fire. Be careful that continuous operation longer than 10 minutes may burn the coil.
The solenoid valve can be installed sideways or upright. Do not install inversely, with the coil side downward.

Piping

lt is required to use clean cylinders, piping and fittings, even though filters are provided at important points. If foreign substances flow into the solenoid valve, the pressure cannot be kept or other malfunctions may arise.

Relief Valve

Relief pressure can be adjusted by turning the adjusting serew at the relief valve. When adjusting, be sure to use a pressure gauge to keep the pressure within the set pressure range (Counterclockwise turn will reduce pressure).
The setting outside this set pressure range may cause failure.

Throttle Valve

When adjusting the oil flow, close the throtle valve once, and open it gradually for stable oil flow control.
The throttle valve is fully closed when the PR series throttle valve height is similar to that of the main body. The throtle valve is fully opened by four turns, starting with the fully closing state. Do not turn further.
If the valve is turned excessively or removed, release the pressure first, and reattach it in such a manner that O-ring is not damaged.
Model Identification
AC Motor Pump Series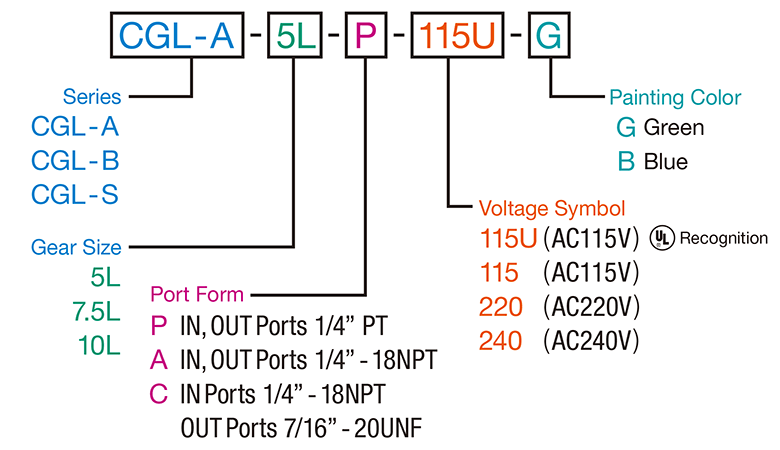 DC Motor Pump Series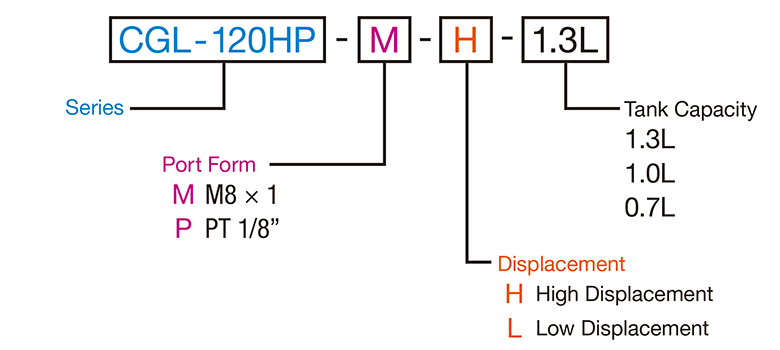 Valves Series